The Shift Project's ten collaborators are of diverse backgrounds, and are managed by the Executive Director Matthieu Auzanneau. The think tank operates under the supervision of the Internal Committee and its President Jean-Marc Jancovici. Project Managers lead the working groups, and The Shift Project is actively supported by volunteers organized within an independent association, The Shifters.
The Team
Our Internal Committee
Our Projects Managers
Our volunteers ''SHIFTERS''
Matthieu Auzanneau
Executive Director
Matthieu Auzanneau is The Shift Project's director since September 2016. He joined the think tank in 2014 as Public Affairs and Forecasting Manager, after having worked for more than ten years as a journalist – for Le Monde, Arte, etc. – at the crossroards of economics and ecology. Since 2010, Matthieu is a guest blogger on Le Monde website with his blog "Oil Man, chronicles of the beginning of the end of oil." He published "Or Noir – La grande histoire du pétrole " (ed. La Découverte, 2015), which has been awarded the Special Price of the Association of Energy Economists (AEE) in 2016. His Twitter account is @OIL_MEN.
Zeynep Kahraman
Head of Projects
Zeynep Kahraman is in charge of the think tank's projects management. She is an economist specialised in econometrics as background, graduated from the Istanbul Technical University and from the Toulouse School of Economics, where she also focused on the topics of Environmental Economics. She joined The Shift Project in 2011 as Project Leader in charge of the Climate and Energy Data Portal. She has worked on energy scenarios and today, alongside Gaël Giraud, she is working on an academic paper aiming to make clear the strong link between GDP and energy. She has co-written the book Décarbonons ! 9 propositions pour que l'Europe change d'ère (Odile Jacob, 2017).
Jean-Noël Geist
Public Affairs and Communications Manager
Jean-Noël Geist is a Public Affairs & Communications Manager, and helps with various working groups within The Shift Project. He is graduated in European Studies from Sciences Po Strasbourg and in Gender Studies from Sciences Po Toulouse, he had originally joined the communications and events team. After a first experience in politics, he joined The Shift Project to lead its public affairs and communication.
Claire Martin
Administrative and Financial Manager
Claire Martin joined The Shift Project's team as Administrative Manager, ensuring the implementation of good practices within the think tank. During 10 years and before joining the think-tank she gained a large experience as Office Manager along key leaders in international organizations, while being eagerly involved in associative groups. She then joined The Shift Project, convinced that everyone can act, change mindsets and contribute to protect the planet.
Nicolas Raillard
Project Manager
Nicolas Raillard joined The Shift Project as a Project Engineer. A graduate from ISAE – Supaéro (France) and from the Georgia Institute of Technology (USA), he worked as an engineer in complex systems strategy for 4 years. Having passed an Advanced Master in "Environment International Management" at the Mines ParisTech school (France) and Tsinghua University (China), he now wishes to apply his skills and qualifications to the low-carbon transition.
Clémence Vorreux
Project Officer
Clémence Vorreux joined The Shift Project to assist with Public Affairs & Mobility, focusing at first on peri-urban mobility. Starting 2018, she coordinates a project on Higher Education and Climate and, from mid-2018, one on developing a "guide" to low-carbon economy addressed to territorial players. She ensures the relationship with the association's volunteers, The Shifters and participates in the communication and event organization. After graduating in European Policies and Public Affairs from Sciences Po Strasbourg, she first worked for the European Federation of Agencies and Regions for Energy and the Environment in Brussels.
Maxime Efoui-Hess
Project Manager and main modeler
Lean ICT
Maxime Efoui-Hess joined The Shift Project to work on information and communication technologies. An engineer specialized in climate and computer modeling, he graduated with degrees in Energy, Transport and Environment from ISAE-SUPAÉRO and in Climate Dynamics from the Université Paul Sabatier and the French Meteorology University in Toulouse. He has also worked on the physical mechanisms of heatwaves and the future climate of France and Europe at the European Centre of Advanced research and Education in Scientific Calculation (CERFACS), in Toulouse. He is co-author with Hugues Ferreboeuf of the report "Lean ICT – Towards a digital sobriety" (The Shift Project 2019, and main author of the report "Climate crisis: The Unsustainable Use of Online Video – A practical case study for digital sobriety"

Alessia Clausse
Mobility Officer
Alessia Clausse joined  The Shift Project for an internship as Mobility Officer and to work alongside Clémence Vorreux on the project "Low-Carbon Mobility Guidebook". She is graduating from a « Energy Policy and Sustainable Development » master's degree at Sciences Po Grenoble. Before joining The Shift Project, Alessia Clausse was an intern at Eurelectric, the sector association representing the common interests of the electricity industry at pan-European level.
Ulysse Tallepied
Full Stack Developer
Ulysse Tallepied joined The Shift Project for a work-study contract to be involved in the Data Portal project. Currently studying for a Master's degree Grande école at HETIC. As part of his student program, he completed internships at Autodesk Applied Research, General Electric Power and Alpha the Moonshot factory of Telefónica. In the think tank The Shift Project, he found the opportunity to combine his skills in the creation and implementation of applications with his interest in climate issues.
Ilana Toledano
Communication & Events Manager
A graduate from the Aix-en-Provence Institute of Political Studies and CELSA, Ilana studied International Relations before specializing in communication studies. Ilana worked for several years in French and international non-profit organisations, such as Amnesty International, the UN, Women Equity or the CCFD-Terre Solidaire. In 2017, she founded the Seventeen Muscles Project in the support of refugees. She joined The Shift Project in 2019 where she is in charge of events and communication. She notably works on The Shift Forum.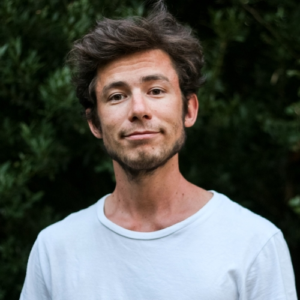 Paul Boosz
Project Officer
Paul Boosz joined The Shift Project to work on the data portal, as well as on the mobility project in the Seine Valley. Graduated from the Ponts et Chaussées School, he then obtained a master's degree in Machine Learning from Paris-Saclay University. He worked for 3 years as data scientist in a startup, after which he assisted the French government in the fight against money laundering. Passionate of climate and energy issues, he now wishes to put his skills at the service of the ecological transition.
Annabelle de Cazanove
Communication & Events Assistant
After obtaining a bachelor's degree in political science and philosophy at McGill University (Canada) and a master's in international relations at the London School of Economics (LSE), Annabelle joined The Shift Project as an intern in charge of communication and events. Amongst her passions, she counts philosophy, ballet, Arabic and strolls in the forest. For a humanitarian organisation, she led a crowdfunding campaign aimed at financing professional trainings in South Sudan.
Erwan Proto
Project Assistant
Erwan Proto joined The Shift Project to support Nicolas Raillard on the Power Systems project. Following the publication of a Methodological Reference Framework (Nov. 2019) which aimed at fostering the development of a scientifically-informed debate on the energy transition through the scenario approach, Erwan is working on prospective studies' analysis through the prism of recommendations formulated in the project's framework. Recently graduated from Ecole Centrale Paris in the course Energy/Electrical Systems, he completed his end-of-studies internship at EDF R&D, on the maintenance of the Enedis electricity distribution network.
Baptiste Andrieu
Project Assistant
Baptiste Andrieu joined The Shift Project as an intern to work on the "Industry under constraints" project. Currently in his Masters' second year in Materials Science at Grenoble-INP Phelma, he was previously involved in a research internship in dynamic modeling of metal requirements for the energy transition. Baptiste has also represented Engineers Without Borders (EWB) at various world climate summits and was co-president of the Grenoble EWB group.
Emmanuelle Jolivet
Communication & Events Assistant 
Student at CELSA, Emmanuelle Jolivet joined The Shift to assist Ilana on The Shift Forum and communication. After a Political Science Master at the Rennes 1 Law Faculty and three writing internships (Ouest-France, France-Guyane and France-Antilles), Emmanuelle studied in French Guiana for a year, where she wrote her dissertation about the abandoned project of the Montagne d'or. She then worked as an intern at the WWF Guiana office. She was in charge of the tourist promotion of islets on the Cayenne coast which are home to the Dolphin of French Guiana.

Mathilde Lavelle
Project Assistant
Mathilde Lavelle joined The Shift Project as an intern to work on the environmental impacts of digital and on the Climate and Energy Data Portal. Currently in her last year of engineering school at l'ESILV majoring in data science, she chose to work on a research project about energy and complex systems. She is very interested by the academic world and wants to continue her studies with a research related master's degree. Mathilde is also following a management degree and wants to improve her project management skills. She is a part of french climate movement and helps organize climate events in Paris.
Christophe Jampolsky
Head of Volunteering
Christophe Jampolsky joined the Shift as Head of Volunteering after many years spent in the BNP Paribas Group, mainly as Chief Procurement Officer, following another many years in IT systems/networks & telecoms with a manufacturer. One of Christophe's missions is to help organize and structure exchanges between The Shift Project and The Shifters in order to foster fluid communication between the two sister organizations during this period of strong growth.
If you wish to join The Shift Project, go to the "Join Us" page.
The Internal Committee, whose members are elected among the Board of Directors, manages the day-to-day business of The Shift Project with the Executive Director and his team. Since 2016, it is supported by three new administrators who wished to be strongly involved in our activities: they help to drive our research, promote our studies and represent the think tank.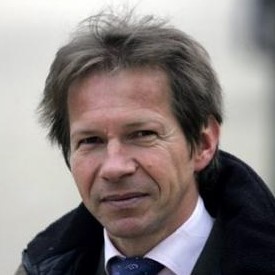 Jean-Marc Jancovici
President
Jean-Marc Jancovici is the president of the think tank The Shift Project. He is a partner of Carbone 4, a consulting firm specialising in carbon strategy which he cofounded in 2007. Carbone 4 provides consulting services and data to the economic world in order to tackle the energy-climate challenge. He graduated from Polytechnique, and is a professor at Mines ParisTech since 2009. He is also a member of the « Haut Conseil pour le climat », independent advisory body created by the Prime minister. He authored seven books and wrote numerous articles related to energy and climate change. He also runs a website (jancovici.com).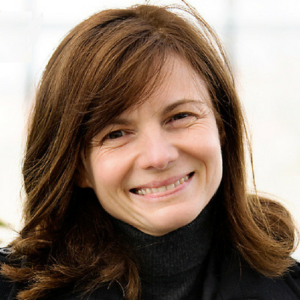 Geneviève Férone-Creuzet
Vice-Chair
Geneviève Férone-Creuzet is a Doctor in International Economic Law and worked for the IEA, OECD and UNHCR. Chairperson of Casabee, a consulting firm on sustainable territories, she also founded ARESE, the first French social and environmental rating agency for listed companies. She headed the CoreRatings agency, subsidiary of Fitch Ratings, and was also Director for Sustainable Development of Veolia Environment and member of the Executive Committee of Eiffage. Vice-chair of the FNH, she wrote many books on economics and environment.
Michel Lepetit
Vice-President
Michel Lepetit is an independent director in the life insurance and in the infrastructure engineering sectors. Graduate from Ecole Polytechnique and former executive of Compagnie Bancaire, Crédit local de France, Caisse d'Epargne and AXA, he is also a researcher in Economics, Energy and Finance history at the interdisciplinary LIED laboratory and expert at the Energy and Prosperity academic chair. Within the Shift, as expert of green finance, he leads the Observatory 173 Climate – Life insurance and works on the GDP/oil historical and prospective link ; the massive financing of energy-efficient building renovation ; the analysis of global energy transition scenarios ; climate-risk rating methodologies ; energy transition monetary policies ; and green finance regulatory issues. He is spokesman of the IN GLOBO project : massively financing the low carbon economy with private savings.
Sylvain de Forges
Administrator
Sylvain de Forges is a former Chief Executive Director of the Agence France Trésor (2000–2003). Graduate from Polytechnique (X74) and ENA, he was the Deputy Chief Executive Director in finance, strategy and prospects for AG2R La Mondiale (2010–2016) after working for Veolia Environment. He is now Chairman of the Supervisory Board of Spread Research, a financial and non-financial rating agency specialized in small and mid-cap businesses. Administrator of the Shift since 2016, he first wanted to get involved in the Decarbonize Europe Manifesto.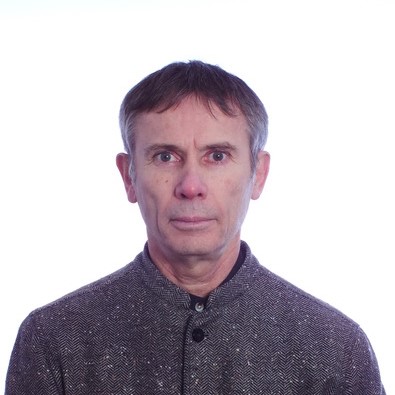 André-Jean Guérin
Administrator
André-Jean Guérin is a former senior official of the French Ministry of Environment. Graduate from Polytechnique (X69) and General Engineer of the Ecole des Eaux, Ponts et Forêts, he directed the Fondation Nicolas Hulot (1991–2000) and now is its treasurer. He is also adviser to the French Economic, Social and Environmental Council (2010–2015). Historical fellow of the think tank, he helped driving the Decarbonize Europe Manifesto before becoming Administator of the Shift in 2016.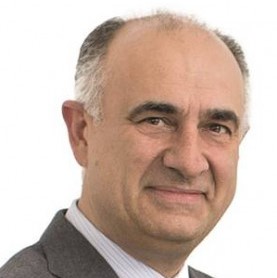 Laurent Morel
Treasurer
Laurent Morel graduated from Centrale Paris. Chairman of several companies (automotive, industrial vehicles, real estate, finance), he was notably the Chairman of Klépierre group (2009–2016) before becoming an associate of the consulting firm Carbone 4 in 2017. Administrator of the Shift since 2016, he co-leads a research on climate risk rating with Michel Lepetit .
The Shift Project is strongly supported by an association of volunteers: The Shifters
The Shifters is a network of volunteers with a wide variety of profiles, experiences and skills, interested in the carbon transition of the economy whether they are already involved in this field or not.
Whether you are, translator, professor, job seeker, househusband, artist, engineer or writer, doctor or gardener, antique dealer or marketgardener, all talents are welcomed to take up climate change and energy transition challenges!
The Shifters are dedicated to three missions:
Supporting The Shift Project in its work, by making occasionally available their taskforce and/or skills for The Shift Project;
Informing, debating and training on the economy decarbonation (including its scientific, technical, and political aspects, and in terms of issues, actors, solutions and current events);
Disseminating the ideas and works of The Shift Project among their own networks and developing new networks in the economy decarbonation.
Their commitment is based on the five following core values: technical and scientific requirements, openness, impartiality, professionalism and friendliness.
Missions performed by The Shifters can be, for instance:

Contribution to the development of several notes of our Decarbonize Europe Manifesto;
Contribution to various Shift's works on the connection between GDP and Energy and on corporate climate reporting;
Tracking of energy-climate proposals of candidates in the presidential election;
Contributing to the Shift back-office at the COP 21 (analysis of draft agreements and INDCs);

Setting up conferences and events to increase public awareness of the available solutions to the challenge of climate change.



Monthly meeting of The Shifters
in Paris: once a month, every third Wednesday 

in Brussels: please contact us to know the dates