The Shift Project's collaborators are of diverse backgrounds, and are managed by the Executive Director Matthieu Auzanneau. The think tank operates under the supervision of the Internal Committee and its President Jean-Marc Jancovici. Project Managers lead the working groups, and The Shift Project is actively supported by volunteers organized within an independent association, The Shifters.
The Team
Our Internal Committee
Our Projects Managers
Our volunteers ''SHIFTERS''
Matthieu Auzanneau
Executive Director
Matthieu Auzanneau first joined The Shift Project in 2014 as Public Affairs and Forecasting Manager and then became its executive director in September 2016. Prior to that, he had worked for more than ten years as a journalist, notably for the French daily newspaper Le Monde and the television network Arte. Albeit sporadically, he still pursues his work as a journalist, which is situated at the crossroads of economics and ecology. Since 2010, Matthieu has been a guest blogger on Le Monde's website through his blog "Oil Man, chronicles of the beginning of the end of oil." Also author, he published Or Noir – La grande histoire du pétrole (ed. La Découverte, 2015), which was awarded the Special Price of the Association of Energy Economists (AEE) in 2016. His Twitter account is @OIL_MEN.

Zeynep Kahraman-Clause
Head of Academia and Research
Zeynep Kahraman-Clause is in charge of relations with the academic world. Economist specialised in econometrics, as background, she graduated from the Istanbul Technical University and from the Toulouse School of Economics, where she also focused on the topics of Environmental Economics. She joined The Shift Project in 2011 as project Leader in charge of the Climate and Energy Data Portal, an information platform that provides immediate and free access to a wide range of global energy and climate statistics. She has worked on energy scenarios and has co-authored alongside Gaël Giraud, an academic paper which aimed to make clear the strong link between GDP and energy. She has also co-written the book Décarbonons ! 9 propositions pour que l'Europe change d'ère (Odile Jacob, 2017).
Jean-Noël Geist
Head of Public Affairs
Jean-Noël Geist is in charge of The Shift Project's Public Affairs. A graduate of Sciences-Po Strasbourg and the University of Thessaloniki in European studies, he also holds a Master's degree in gender, discrimination and diversity studies from Sciences-Po Toulouse. He first joined the Shift's Communication and Events team and then, after a professional interlude in politics, took over the coordination of the think tank's public affairs. Jean-Noël is also secretary for the Shift for the association Expérience P2E, which has been experimenting with the Energy Efficiency Passport since 2016. Rather polyvalent, Jean-Noël frequently lends a hand to the think tank's communication activities and also to the projects' working groups.
Nicolas Raillard
Energy-Transport-Prospective Coordinator
Nicolas Raillard joined the Shift Project as project engineer, after having worked as a systems strategy engineer for four years. A graduate of ISAE-Supaéro and the Georgia Institute of Technology (USA), he holds a specialised master's degree in "Environment International Management" from Mines ParisTech / Tsinghua University (China). He is now applying his skills in managing complex systems in ecological transition, particularly in peri-urban mobility and electrical systems. He also coordinates the Shift's Transformation Plan (more commonly known as PTEF, its French acronym).
Clémence Vorreux
Agriculture Coordinator 
Initially, Clémence Vorreux joined the Shift's public affairs department and worked on peri-urban mobility. Co-author of the Shift's report Mobilizing Higher Education for Climate, she now coordinates projects related to climate-energy education and mobility policies. A graduate of Sciences Po Strasbourg where she obtained a Master's degree in European Politics and Public Affairs, she worked for the European Federation of Agencies and Regions for Energy and the Environment in Brussels, and then decided to join us to help make our vision of the energy transition come to fruition.
Maxime Efoui-Hess
Industry and Digital Coordinator
Maxime Efoui-Hess joined the Shift's team to work on information and communication technologies. Engineer specialised in climate and modelling, he is a graduate of the Energy, Transport, Environment course at ISAE-SUPAÉRO and of the Climate Dynamics course given by the University Paul Sabatier in Toulouse and the National School of Meteorology. He has also worked on the physical mechanisms of heatwave development in future climate in France and Europe, at the European Centre for Research and Advanced Training in Scientific Computing (CERFACS). He co-authored with Hugues Ferreboeuf the Shift's reports "Lean ICT – For digital sobriety" (2018) and "Deploy digital sobriety" (2020). He was the main author of the report "Climate: the unsustainable use of video – A practical case for digital sobriety" (2019). He also coordinates the Industry project within the think tank. 
Ilana Toledano
Head of Communication
A graduate from the Aix-en-Provence Institute of Political Studies and CELSA, Ilana studied International Relations before specializing in communication studies. Ilana worked for several years in French and international non-profit organisations, such as Amnesty International, the UN, Women Equity or the CCFD-Terre Solidaire. In 2017, she founded the Seventeen Muscles Project in the support of refugees. She joined The Shift Project in 2019 where she is in charge of events and communication. She notably works on The Shift Forum.
Claire Bordenave
Volunteering Associate Expert – Public Affairs & Energy Foresight
Claire Bordenave joined the Shift Project as an Associate Expert to support public affairs and energy foresight research. She is a graduate of ESSEC business school and holds a Master's degree in Energy Systems Economics from INSTN/Paris Dauphine University. She started her career at CSTB (Scientific and Technical Center for Building) and ADEME (French Agency for Ecological Transition), then in the French energy sector, where she held various positions in regulated (GRDF, natural gas DSO) and commercial activities (ENGIE, EDF), both operational and functional, in France, Central and Eastern Europe, and Central Asia. She was a member of the Conseil Supérieur de l'énergie from 2011 to 2021. Very involved in the climate issue, she is a member of the Environment Commission of the Economic, Social and Environmental Council (constitutional consultative assembly), and a lecturer in environmental economics at Cergy-Paris and Lyon3 University. 
Erwan Proto
Project Officer
Erwan has graduated from Ecole Centrale Paris, speciality Energy/electrical systems. He has done an internship in R&D at EDF. He first joined the Shift on the Power Systems project, then works currently on the French Economy Transformation Plan, on energy-carbon balances and on the waste, recycling and second life industry sector.
Vinciane Martin
Project Officer
Vinciane Martin joined The Shift Project to work on employment and finance, as part of the Shift's Transformation Plan (PTEF). She is a graduate of HEC Paris business school, and carried out internships in the social economy and private equity. As a student, she was a member of the collective "For an Ecological Awakening" and committed for integrating ecological issues in businesses and higher education curricula.
Pauline Brouillard
Communication & Events Officer
After obtaining a Master's degree in International Cooperation for Development at the University of Salamanca and a Master's degree in "Sustainable Development" at Sciences Po Lille, Pauline joined the Shift's Communication and Events team. She previously worked in embassies and for French and international non-profit organizations (Amnesty International Spain and Convergences-ACTED).
Corentin Riet
Project Officer
Corentin Riet has joined the Shift to work on the "Resilience Strategy for Territories" project. A very sympathetic natural person, he enlightens the Shift every day with his radiant presence. Approaching the end of his studies at ESSEC, where he attended the Chair of Urban Economics, he is also pursuing a Master's degree in Cognitive Sciences at ENS-PSL. He has previously worked at the Cour des Comptes and on mission in local authorities on the theme of ecological transition.
Selma Chanemougame
Head of Partnerships
Selma Chanemougame is the Shift Project's Partnership Manager. She manages the relationship with the Shift's funders and develops the partnership activity. She also has an organizational consulting role on the processes and tools of the entire Think Tank activity. A general engineer by training, she has worked for more than 10 years as a sales representative in service companies and IT engineering consulting firms. Passionate about the associative, social and environmental world, she worked as a volunteer in numerous NGOs before finally embarking on a professional reconversion and achieving her dream by joining the Shift and its committed, energetic and humble team.
Emma Stokking 
Public Affairs Officer
Emma Stokking joined The Shift Project in March 2021 to supervise the communication and influence strategy of the French Economy Transformation Plan. Previous roles include research assistant for Demos, a think tank located in NYC, consultant for social startups in India and in the Philippines, and content manager for Sparknews where she launched a community of artists who use their creativity to build a more sustainable future. Emma holds a Masters in Management from ESSEC Business School, where she completed the social entrepreneurship major, and a degree from the Philippines Mermaid Swimming Academy.
Mathis Egnell 
Project Officer
Mathis Egnell joined the Shift team to work on the healthcare system, climate and energy as part of the Plan de Transformation de l'Économie Française.  During his studies, he became interested in the healthcare field through his biotechnology option and his biomechanics engineering internship at Nice's Pasteur Hospital. Fascinated by environmental issues, he completed a semester of research in environmental economics and joined the Pour un Réveil Écologique collective. He is currently working on the Shift Project's Health program.
Sandrine Gonnessat
Office Manager
Sandrine Gonnessat has joined the team as Office Manager. She is the linchpin of Shift, managing the administrative, financial and HR side of the business. Having worked as an executive assistant and then as an Office Manager in a number of human-scale structures, she anticipates, plans, supports and organises everyone's day-to-day work to help them concentrate on their jobs. Particularly sensitive to the need to protect the planet, she chose to join Shift in order to contribute to the development of sustainable projects.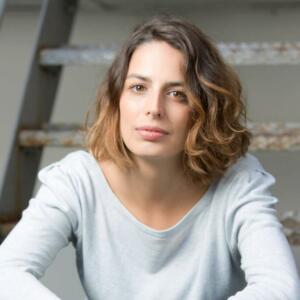 Héloïse Lesimple
Public Affairs Officer
Héloïse Lesimple joined the Shift team as a project manager for the Plan de Transformation de l'Economie Française in the cultural and healthcare sectors.  A graduate of the EDHEC business school with a master's degree in management, she spent ten years working as a communications consultant in the healthcare sector, then as a production manager in the cultural sector for dance and theater companies. At the same time, she ran educational theater seminars in higher education and in the corporate world. She also trains students in show production. In the process of retraining, she is currently completing her AgroParisTech Specialized Master's degree in "Public Policy and Strategy for the Environment", with a view to helping drive change in favor of the ecological transition of our societies. She is the co-founder of FAAR (Fonds d'aide pour les arts vivants responsables), which defends equality and the environment in the performing arts.
Virgile Bellaiche
Communication Officer
Virgile joined the Shift communications team to help promote the French economic transformation plan in visual and audiovisual terms. Passionate about images, illustration and graphic design, he specialized in visual didactics at the Arts Décoratifs de Strasbourg. His activist background has led him to lead a community on Instagram and Facebook, sharing posts and videos to popularize sustainability issues. Continuing his training in energy-climate and ecological issues, he remains a freelance illustrator for the press and music.
Baptiste Verneuil
Project Officer
After obtaining an engineering degree from the Ecole Polytechnique and a Master's degree in environmental engineering from the Technical University of Munich, Baptiste joined the Shift Project team to contribute to projects in the healthcare sector. Prior to this, he had the opportunity to study climate models at the Leipzig Meteorological Laboratory, as well as creating urban flood modeling tools for an insurance company.
Marlène De Bank
Project Officer
Marlène de Bank is a graduate of ISAE-Supaéro, with additional training in business engineering. An aerospace engineer with ArianeGroup for 6 years, she held technical responsibilities in the fields of trajectory optimization and systems engineering within the Ariane 6 program. Following this industrial experience, driven by energy-climate issues and aware of the social role of engineers, she joined the Aéro Décarbo association in 2022. Today, she is a member of the Board of Directors, and is responsible for issues relating to the climatic impact of space activities. In 2023, she joined Shift to work on the digital program.
Simon Bignonneau
Digital and Event Communication Manager
After obtaining a Master's degree in "Public and Corporate Communication" at Sciences Po Lille, Simon joined the Shift team as digital and event communications manager. In particular, he is in charge of social networking. He previously worked as a consultant in a public relations agency and as a project manager in an influence and editorial communications agency.
Corentin Biardeau
Project Officer
A graduate of AgroParisTech engineering school, Corentin Biardeau joined the Shift Project team in June 2023 to contribute to the Agriculture and Food projects. After several years' experience in the administration working on the integration of environmental issues into agricultural public policy, he went on to work as a facilitator for a national agricultural trade organisation. He is keen to take a pragmatic and scientific view of the sustainability of the agricultural and food system.
Alan Lemoine
Project Officer
A student in the "Environmental Risk Governance" Master's program, co-degreed by Ecole Centrale de Lyon, Université Lumière Lyon 2 and Université Jean Moulin Lyon 3, Alan is a former top-level Olympic windsurfer at the Pôle France voile in Brest. He joined the Shift team to work on the decarbonization of the sporting world. He is also founder of the Sport thematic circle within the Shifters and animator of the Climate fresco.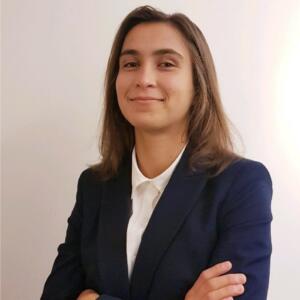 Pauline Denis
Project Officer
Pauline holds an engineering degree from the Ecole Polytechnique and a Master's degree in Public Affairs from the Institut d'études politiques de Paris, Pauline joined the Shift Project team to contribute to projects in the prospective and health sectors. Prior to this, she conducted several internships in the energy and health sectors.
Adrien Fauste-Gay
Ph.D. Candidate – Study of the Impact of Climate Change on Agricultural Systems
Adrien Fauste-Gay is a doctoral candidate at the International Research Center on Environment and Development (CIRED) and at the Institute of Earth Sciences (ISterre). He is dedicated to studying the impact of climate change on agricultural systems. Under the supervision of his advisors, Olivier Vidal (geologist) and Lauriane Mouysset (bio-economy specialist), he develops predictive models for the evolution of French agriculture in response to various climate and policy scenarios.
His goal is to create a "serious game" aimed at assisting decision-makers in formulating sustainable policies for agricultural land use. With expertise in complex systems and networks. During his studies at the École Normale Supérieure, he participated as an observer at COP27 and contributed to research on the resilience of international supply chains at the International Institute of Applied Science Analysis.
Clara Mourgues
Chargée de projet
Clara Mourgues is a graduate of the Faculty of Pharmacy at Paris-Saclay and of the Specialised Masters in Environmental Engineering and Management at Mines de Paris. During her studies, she became involved with the Association Nationale des Étudiants en Pharmacie de France (ANEPF), a national association of pharmacy students. After working at AP-HP, in a consultancy and in the pharmaceutical industry, she joined the Shift health team to focus on the healthcare industries.
If you wish to join The Shift Project, go to the "Join Us" page.
The Internal Committee, whose members are elected among the Board of Directors, manages the day-to-day business of The Shift Project with the Executive Director and his team. Since 2016, it is supported by three new administrators who wished to be strongly involved in our activities: they help to drive our research, promote our studies and represent the think tank.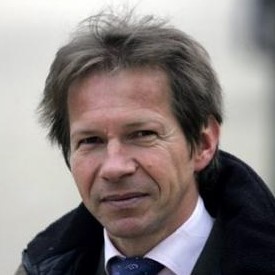 Jean-Marc Jancovici
President
Jean-Marc Jancovici is the president of the think tank The Shift Project. He is a partner of Carbone 4, a consulting firm specialising in carbon strategy which he cofounded in 2007. Carbone 4 provides consulting services and data to the economic world in order to tackle the energy-climate challenge. He graduated from Polytechnique, and is a professor at Mines ParisTech since 2009. He is also a member of the « Haut Conseil pour le climat », independent advisory body created by the Prime minister. He authored seven books and wrote numerous articles related to energy and climate change. He also runs a website (jancovici.com).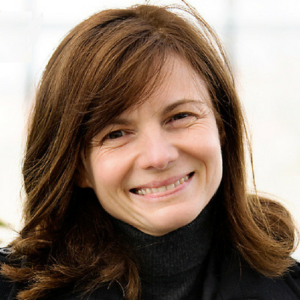 Geneviève Férone-Creuzet
Vice-Chair
Geneviève Férone-Creuzet is a Doctor in International Economic Law and worked for the IEA, OECD and UNHCR. Chairperson of Casabee, a consulting firm on sustainable territories, she also founded ARESE, the first French social and environmental rating agency for listed companies. She headed the CoreRatings agency, subsidiary of Fitch Ratings, and was also Director for Sustainable Development of Veolia Environment and member of the Executive Committee of Eiffage. Vice-chair of the FNH, she wrote many books on economics and environment.
Michel Lepetit
Vice-President
Michel Lepetit is an independent director in the life insurance and in the infrastructure engineering sectors. Graduate from Ecole Polytechnique and former executive of Compagnie Bancaire, Crédit local de France, Caisse d'Epargne and AXA, he is also a researcher in Economics, Energy and Finance history at the interdisciplinary LIED laboratory and expert at the Energy and Prosperity academic chair. Within the Shift, as expert of green finance, he leads the Observatory 173 Climate – Life insurance and works on the GDP/oil historical and prospective link ; the massive financing of energy-efficient building renovation ; the analysis of global energy transition scenarios ; climate-risk rating methodologies ; energy transition monetary policies ; and green finance regulatory issues. He is spokesman of the IN GLOBO project : massively financing the low carbon economy with private savings.
Sylvain de Forges
Administrator
Sylvain de Forges is a former Chief Executive Director of the Agence France Trésor (2000–2003). Graduate from Polytechnique (X74) and ENA, he was the Deputy Chief Executive Director in finance, strategy and prospects for AG2R La Mondiale (2010–2016) after working for Veolia Environment. He is now Chairman of the Supervisory Board of Spread Research, a financial and non-financial rating agency specialized in small and mid-cap businesses. Administrator of the Shift since 2016, he first wanted to get involved in the Decarbonize Europe Manifesto.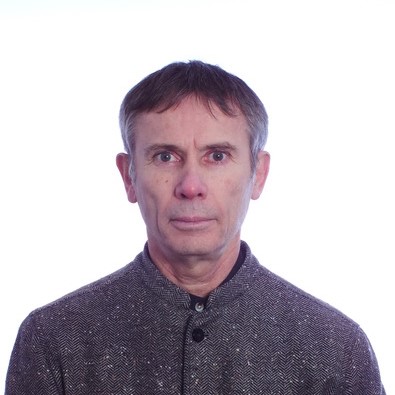 André-Jean Guérin
Administrator
André-Jean Guérin is a former senior official of the French Ministry of Environment. Graduate from Polytechnique (X69) and General Engineer of the Ecole des Eaux, Ponts et Forêts, he directed the Fondation Nicolas Hulot (1991–2000) and now is its treasurer. He is also adviser to the French Economic, Social and Environmental Council (2010–2015). Historical fellow of the think tank, he helped driving the Decarbonize Europe Manifesto before becoming Administator of the Shift in 2016.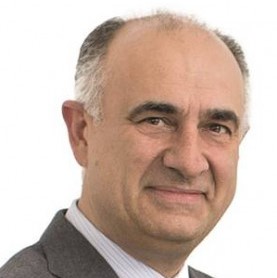 Laurent Morel
Treasurer
Laurent Morel graduated from Centrale Paris. Chairman of several companies (automotive, industrial vehicles, real estate, finance), he was notably the Chairman of Klépierre group (2009–2016) before becoming an associate of the consulting firm Carbone 4 in 2017. Administrator of the Shift since 2016, he co-leads a research on climate risk rating with Michel Lepetit .
The Shift Project is supported by a volunteer association: The Shifters
The Shifters is an association under the French law of 1901, created in 2014 to provide voluntary support to the think tank The Shift Project, which works to decarbonise the economy. Initially conceived as a structure to welcome anyone wishing to help The Shift with research, relay or support work, the Shifters are carrying out more and more independent work, but always with one objective: to make an effective contribution to the exit from fossil fuels on a French and European scale.
To :
find out more, go to https://www.theshifters.org/ 
to find out more about what the Shifters are doing, go to https://initiatives.theshifters.org/
get involved with the Shifters: https://agir.theshifters.org/
Whether you're a lawyer, translator, teacher, jobseeker, stay-at-home dad, artist, engineer or writer, doctor or gardener, antique dealer or market gardener, all talents are welcome as we work together to meet the challenges of climate change and the energy transition!
How can I join the Shifters?
Registering on the online form ensures that Shifters share the values of the association. It also allows you to receive communications from the Shifters. So don't hesitate, join the Shifters!
Joining the Shifters means :
formally joining The Shifters, an association under the law of 1901
supporting the work of The Shifters through my presence and participation
taking part in The Shifters' decarbonisation projects
access all the content reserved for subscribers (training, events, conferences and content)
join a dynamic and caring community that shares my goals.
What's more, the membership fee is free (on average around €30), with no obligation and secure. So don't hesitate, join now!
A collective, a vision, a mission, values
The aim of the Shifters is to welcome anyone interested in climate change and its consequences, and wishing to take part in a collective effort to decarbonise our economy.
We are a group of citizens with :
a Vision, shared without reservation, that of the Shift Project, on the reality of anthropogenic climate change, the inevitable depletion of fossil resources and the need for a carbon transition in our economy
a Mission, guiding our work, to support the Shift Project by making its skills and work available, to train and inform ourselves on energy-climate issues, and to disseminate the work of the Shift Project and the Shifters in order to strengthen public interest in decarbonisation
Values, inspired by the spirit of the Shift Project, guaranteeing scientific and technical rigour in all our work, openness to everyone, whatever their background, impartiality, which guarantees our political independence, professionalism in our behaviour and our work and, lastly, conviviality, which is useful when dealing collectively with issues that are as serious as they are complex.
These 3 founding pillars (vision, mission, values) guide the life of the association and ensure our coherence. They are our common DNA, whatever our differences on other issues: we are all first and foremost at the service of decarbonisation because we consider all other issues to be subsidiary to it.
Vision
The Shifters unreservedly share the vision of the Shift Project. They take for granted the reality of climate disruption caused by our greenhouse gas emissions, as well as the depletion of our fossil fuel resources in the short to medium term. With this in mind, they want to work towards a carbon transition for the economy, to free us from the dual constraints of climate change and dependence on fossil fuels.
They believe that an approach that is both objective and pragmatic, yet ambitious and innovative, based on the rigorous use of scientific and technical knowledge, will provide political and economic decision-makers throughout Europe with realistic solutions that help to limit the extent and effects of climate change, as well as anticipating our societies' exit from the fossil fuel era.
Mission
The Shifters' network is made up of professionals with a wide range of backgrounds, experience and skills who are interested in the carbon transition of the economy, whether or not they are already active in this field, and who wish to :
support the Shift Project in its work, by making their labour or skills available to the Shift team on an ad hoc basis
be informed, debate and learn about the decarbonisation of the economy, from a scientific, technical and political perspective, as well as in terms of the issues, players, solutions and current events involved
disseminate the ideas and work of the Shift Project within their own networks and develop new networks in the field of decarbonising the economy.
Values
Scientific and technical requirements
On climate change and the depletion of fossil fuels, the Shifters believe that serious treatment of these issues is only possible through detailed study and assimilation of scientific and technical knowledge on these subjects. They place particular emphasis on the limits imposed by the laws of physics, which the economy must take into account. Similarly, a clear, factual and objective approach is needed to examine the various solutions available to us for the carbon transition, analysing their advantages and disadvantages and their technical, economic and social feasibilit
Open-mindedness
Given the complexity and importance of the issues surrounding climate change and the organisation of our independence from fossil fuels, the Shifters will show humility and remain open to any serious, well-argued proposal, formulated constructively, in a spirit of tolerance, respect and dialogue. The Shifters also believe that the scale of the challenge represented by the carbon transition makes it necessary to devise original, innovative and ambitious solutions, and in particular to take an interest in the way in which the transition is thought out and implemented in other countries, particularly within the European Union. Finally, the Shifters are keen to involve as many people as possible in the carbon transition. They are keen to be understood by those who are new to the subject, and to educate those who are less well-informed.
Impartiality
The Shifters are a pluralist organisation, independent of any political party, ideological movement or economic pressure group. Shifters have their own backgrounds, thoughts and personalities, but they are aware that their role within the association is not to serve their own personal interests, but rather the general interest.
Professionalism
The Shifters seek to acquire or enhance a certain expertise on issues relating to the energy transition. They take care to remain concrete, pragmatic and efficient, both in the study of these issues and in the running of the association.
Conviviality
Although they are interested in serious issues, the Shifters see energy and climate change as a challenge rather than a threat. In fact, they make it a point of honour to ensure that their activities take place in an atmosphere of good humour and conviviality.
Committed and diverse citizens
The Shifters form a network of tens of thousands of people and several thousand paid-up members. Of all ages, educational backgrounds and social levels, they work together for decarbonisation. There are also several hundred members who are actively involved in the life of the association and the management of its projects, whether they be time-limited or multi-year assignments, in-house or external, in the production of technical work, the organisation of events or the running of the association. There are almost a hundred projects underway, led by independent project managers. Last but not least, there are dozens of volunteers supervising these activities and ensuring the administrative management of our collective.
The Shifters are students, retired people, professionals and amateurs, women and men, fathers and mothers, who have decided to work together to help society take the necessary step away from fossil fuels.
The Shifters are local groups where you can meet other like-minded members near you, and themed circles where you can work together on complex subjects.
The Shifters are volunteer speakers, trainers, editors, videographers, podcasters, aeronautical and agricultural engineers, energy and accounting experts and farmers.
Above all, the Shifters are citizens who, through their actions, their network and their knowledge, want to play an active part in ensuring that the decarbonisation of the economy is at the heart of all the issues facing society in the future.
Examples of missions carried out by Shifters:
Organisation of conferences and events to raise public awareness of the solutions available to meet the challenge of climate change : conference@theshifters.org ;
Organisation of UniverShifté, the Shifters' summer university : https://univershifte.fr/about/
Launch of a podcast : Time to shift
Organisation of a film festival : Projection Transition
Creation of a weekly newsletter on climate-related legal news : La Gazette du carbone
Launch of the Shift Your Job website with the aim of reconciling employment and climate change : shiftyourjob.org
Launch of a collaborative workshop to raise awareness of the carbon challenges of personal mobility, inspired by the Fresque du climat (Climate Fresco) : La Fresque de la Mobilité
Translation of the energy-climate elements of the German coalition agreement, a European report on energy renovation, Shift reports, etc. ;
Contribution to the drafting of several sheets of the Manifesto to Decarbonise Europe;
Contribution to several working groups of the Plan for the Transformation of the French Economy;
Contribution to various Shift projects on the link between GDP and energy and on corporate climate reporting;
Monitoring the energy-climate proposals of the presidential candidates;
And dozens more…
The Shifters is a dynamic community of several thousand members that is also developing through numerous Local Groups in France (metropolitan and overseas) and abroad. At the beginning of 2021, the Shifters had more than 30 Local Groups in many different parts of the world. These are organised around monthly meetings that enable them to develop their activities.

Don't hesitate to join them and contribute if you too want to take action to decarbonise our economies.
Shifters Monthly – Toulouse
 Shifters Monthly – Lyon
Mensuelle des Shifters – Montpellier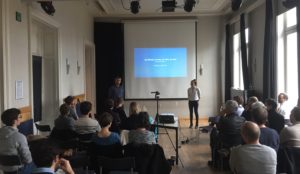 Shifters conference in Brussels: "The climate, and me, and me, and me – I think about it and then I forget…".
Shifters conference in Brussels: "What if I could do something for the climate? The role of the citizen in the carbon transition".
---
If you would like to request a Shifters presentation (conference, workshop, etc.) in your organisation (local authority, company, educational establishment, public or health establishment, party, association, etc.), please go to "Catalogue des interventions du Shift et des Shifters".