The Shift Project's collaborators are of diverse backgrounds, and are managed by the Executive Director Matthieu Auzanneau. The think tank operates under the supervision of the Internal Committee and its President Jean-Marc Jancovici. Project Managers lead the working groups, and The Shift Project is actively supported by volunteers organized within an independent association, The Shifters.
The Team
Our Internal Committee
Our Projects Managers
Our volunteers ''SHIFTERS''
Matthieu Auzanneau
Executive Director
Matthieu Auzanneau first joined the The Shift Project in 2014 as Public Affairs and Forecasting Manager and then became its executive director in September 2016. Prior to that, he had worked for more than ten years as a journalist, notably for the French daily newspaper Le Monde and the television network Arte. Albeit sporadically, he still pursues his work as a journalist, which is situated at the crossroads of economics and ecology. Since 2010, Matthieu has been a guest blogger on Le Monde's website through his blog "Oil Man, chronicles of the beginning of the end of oil." Also author, he published Or Noir – La grande histoire du pétrole (ed. La Découverte, 2015), which was awarded the Special Price of the Association of Energy Economists (AEE) in 2016. His Twitter account is @OIL_MEN.
Zeynep Kahraman
Head of Projects
Zeynep Kahraman oversees all the think tank's projects. Economist specialised in econometrics, as background, she graduated from the Istanbul Technical University and from the Toulouse School of Economics, where she also focused on the topics of Environmental Economics. She joined The Shift Project in 2011 as project Leader in charge of the Climate and Energy Data Portal, an information platform that provides immediate and free access to a wide range of global energy and climate statistics. She has worked on energy scenarios and has co-authored alongside Gaël Giraud, an academic paper which aimed to make clear the strong link between GDP and energy. She has also co-written the book Décarbonons ! 9 propositions pour que l'Europe change d'ère (Odile Jacob, 2017).

Jean-Noël Geist
Head of Public Affairs
Jean-Noël Geist is in charge of the The Shift Project's Public Affairs. A graduate of Sciences-Po Strasbourg and the University of Thessaloniki in European studies, he also holds a Master's degree in gender, discrimination and diversity studies from Sciences-Po Toulouse. He first joined the Shift's Communication and Events team and then, after a professional interlude in politics, took over the coordination of the think tank's public affairs. Jean-Noël is also secretary for the Shift for the association Expérience P2E, which has been experimenting with the Energy Efficiency Passport since 2016. Rather polyvalent, Jean-Noël frequently lends a hand to the think tank's communication activities and also to the projects' working groups.
Claire Martin
Administrative, Financial and Office Manager
Claire Martin manages the administration, finance and human relations within the Shift Project. She makes sure good practices are implemented within the think tank. As executive assistant in a large group for ten years, Claire has worked with major decision-makers in international structures. Active in the associative world in recent years, she joined the Shift's team convinced that everyone must make a contribution, take action and change mentalities to protect the planet.

Nicolas Raillard
Project Manager
Nicolas Raillard joined the Shift Project as project engineer, after having worked as a systems strategy engineer for four years. A graduate of ISAE-Supaéro and the Georgia Institute of Technology (USA), he holds a specialised master's degree in "Environment International Management" from Mines ParisTech / Tsinghua University (China). He is now applying his skills in managing complex systems in ecological transition, particularly in peri-urban mobility and electrical systems. He also coordinates the Shift's Transformation Plan (more commonly known as PTEF, its French acronym).
Clémence Vorreux
Project Manager
Initially, Clémence Vorreux joined the Shift's public affairs department and worked on peri-urban mobility. Co-author of the Shift's report Mobilizing Higher Education for Climate, she now coordinates projects related to climate-energy education and mobility policies. A graduate of Sciences Po Strasbourg where she obtained a Master's degree in European Politics and Public Affairs, she worked for the European Federation of Agencies and Regions for Energy and the Environment in Brussels, and then decided to join us to help make our vision of the energy transition come to fruition.
Maxime Efoui-Hess
Project Manager
Maxime Efoui-Hess joined the Shift's team to work on information and communication technologies. Engineer specialised in climate and modelling, he is a graduate of the Energy, Transport, Environment course at ISAE-SUPAÉRO and of the Climate Dynamics course given by the University Paul Sabatier in Toulouse and the National School of Meteorology. He has also worked on the physical mechanisms of heatwave development in future climate in France and Europe, at the European Centre for Research and Advanced Training in Scientific Computing (CERFACS). He co-authored with Hugues Ferreboeuf the Shift's reports "Lean ICT – For digital sobriety" (2018) and "Deploy digital sobriety" (2020). He was the main author of the report "Climate: the unsustainable use of video – A practical case for digital sobriety" (2019). He also coordinates the Industry project within the think tank.

Ilana Toledano
Communication & Events Manager
A graduate from the Aix-en-Provence Institute of Political Studies and CELSA, Ilana studied International Relations before specializing in communication studies. Ilana worked for several years in French and international non-profit organisations, such as Amnesty International, the UN, Women Equity or the CCFD-Terre Solidaire. In 2017, she founded the Seventeen Muscles Project in the support of refugees. She joined The Shift Project in 2019 where she is in charge of events and communication. She notably works on The Shift Forum.
Paul Boosz
Project Officer
Paul Boosz joined The Shift Project to work on the data portal, as well as on the mobility project in the Seine Valley. Graduated from the Ponts et Chaussées School, he then obtained a master's degree in Machine Learning from Paris-Saclay University. He worked for 3 years as data scientist in a startup, after which he assisted the French government in the fight against money laundering. Passionate of climate and energy issues, he now wishes to put his skills at the service of the ecological transition.
Yannick Saleman
Project Manager
Yannick Saleman joined The Shift Project in 2020 to lead the jobs, finance and macroeconomics chapters of the Tranformation Plan (PTEF). Also an active Shifter (the volunteer's association affiliated to our think tank), he animates the local group in Reunion Island and coordinates overseas volunteers more generally. An engineer from Ecole des Ponts ParisTech, he also holds an MSc in Finance and Economics from the London School of Economics, and a Master's degree of Public Administration from Columbia University. After four years working on financial markets, he joins the World Bank where for almost 8 years he looks at economic transformation policies in India and Africa. A cited author on industrial policies, he led multisectorial teams for the design and implementation of complex, systemic projects linking development and the environment in West Africa and the Indian Ocean.
Damien Amichaud
Project Manager
Damien is overseeing the "ClimatSup INSA" project which aims at integrating the most relevant energy and climate issues into the INSA group schools' engineering trainings. An engineer graduated from the Ecole des Mines de Douai in Energy Engineering, he also completed a Master's degree at the University of Lyon 3 in Ethics, Ecology and Sustainable Development. He has managed projects in Industry's Research and Development for thirteen years. Convinced that the young engineers generation will play a fundamental role in the ecological transition, he questions the engineer's role for society in this project.
Laurent Delcayrou
Project Manager
Laurent Delcayrou joined The Shift Project in 2020 to manage the Territory resilience strategy. Agronomist and economist by training he worked on defining and improving development policies and projects for more than twenty-five years. As consultant or as association leader, he contributed to designing and implementing territory strategies in France, in Europe and in the world. He also managed several national networks of local authorities and French NGO. In 2008, he founded eurêka21 a consulting firm specialised in European territorial cooperation and analysis of outstanding European practices in sustainable development.
Baptiste Andrieu
Project Officer
Baptiste Andrieu joined the Shift to work on the "Industry under constraints" project. Engineer specialised in materials science at Grenoble-INP Phelma, he previously completed a research internship in dynamic modelling of metal requirements for energy transition. Baptiste has also represented Engineers Without Borders (EWB) at various world climate summits and was co-president of the Grenoble EWB group.
Nolwenn Brossier
Project Officer
Nolwenn Brossier joined the Shift as Project Officer on the Transformation Plan (PTEF). . Valedictorian of a Master in environmental risks governance (co-accredited by Lyon 2 and 3 Universities, Lyon's École Centrale and SciencesPo), Nolwenn was previously a reporter for Reuters news agency. Nolwenn now wishes to work on adapting our society to the consequences of climate change and develop its resilience.

Christophe Jampolsky
Volunteering Manager
Christophe Jampolsky joined the Shift in 2020 as volunteering manager. Prior to that, he spent many years in the BNP Paribas Group, mainly as purchasing manager, following many years as well in IT systems/networks & telecoms with a manufacturer. Christophe's main mission is to help organise and structure the exchanges between the Shift and the Shifters in order to foster a smooth communication between the two sister organisations in this period of strong growth.
Vinciane Martin
Project Officer
Vinciane Martin joined The Shift Project to work on employment and finance, as part of the Shift's Transformation Plan (PTEF). She is a graduate of HEC Paris business school, and carried out internships in the social economy and private equity. As a student, she was a member of the collective "For an Ecological Awakening" and committed for integrating ecological issues in businesses and higher education curricula.
Dominique Castan
Shifters' General Coordinator
Dominique Castan joined the Shift under the Atos skills sponsorship, in order to ensure the general coordination of activity of the Shifters. Dominique was previously Security Product Manager at Evidian, and then Head of Cyber Security Consulting at Atos France.
Pauline Brouillard
Communication & Events Officer
After obtaining a Master's degree in International Cooperation for Development at the University of Salamanca and a Master's degree in "Sustainable Development" at Sciences Po Lille, Pauline joined the Shift's Communication and Events team. She previously worked in embassies and for French and international non-profit organizations (Amnesty International Spain and Convergences-ACTED).
Sam Allier
Project Officer
Sam Allier joined the Shift to work on the "ClimatSup INSA" project. Recently graduated from the Ecole des Mines d'Alès, specializing in energy & environment, he coordinated a working group on the integration of ecological and social issues in the engineering training courses of the Institut Mines Télécom group. He is currently pursuing a Master's degree in the History of Science, Technology and Knowledge at EHESS. Sam has also represented Engineers Without Borders (EWB) at various world climate summits and was president of the EWB Alès group.
Anne-Laure Tournier
Project Officer
Anne-Laure Tournier joined The Shift Project to work on the "ClimateSup INSA" project. Currently in her last year of engineering school at Grenoble INP – Ense3, she was involved during her studies in the social entrepreneurship field, which led her to join the Enactus community – as a student and as a part of the national team, Enactus France.

Corentin Riet
Project Officer
Corentin Riet has joined the Shift to work on the Resilience Strategy for Territories project. A very sympathetic natural person, he enlightens the Shift every day with his radiant presence. Approaching the end of his studies at ESSEC, where he attended the Chair of Urban Economics, he is also pursuing a Master's degree in Cognitive Sciences at ENS-PSL. He has previously worked at the Cour des Comptes and on mission in local authorities on the theme of ecological transition.

Selma Chanemougame
Head of Partnerships
Selma Chanemougame is the Shift Project's Partnership Manager. She manages the relationship with the Shift's funders and develops the partnership activity. She also has an organizational consulting role on the processes and tools of the entire Think Tank activity. A general engineer by training, she has worked for more than 10 years as a sales representative in service companies and IT engineering consulting firms. Passionate about the associative, social and environmental world, she worked as a volunteer in numerous NGOs before finally embarking on a professional reconversion and achieving her dream by joining the Shift and its committed, energetic and humble team.

Anaïs Carrière
Communication & Events Officer
After a bachelor's degree in Political Science and a master's degree in Digital Strategy at Sciences Po Grenoble, Anaïs joined the Shift Project for an internship as a communication and event manager. During her studies, she became interested in the relationship between digital and ecological transition through several research projects. She previously worked for IlFautSauver: a collaborative media that promotes concrete and replicable solutions to accelerate the ecological transition at the local level.

Erwan Proto
Project Officer
Erwan has graduated from Ecole Centrale Paris, speciality Energy/electrical systems. He has done an internship in R&D at EDF. He first joined the Shift on the Power Systems project, then works currently on the French Economy Transformation Plan, on energy-carbon balances and on the waste, recycling and second life industry sector.

Emma Stokking
Communication Strategist for the French Economy Transformation Plan
Emma Stokking joined The Shift Project in March 2021 to supervise the communication and influence strategy of the French Economy Transformation Plan. Previous roles include research assistant for Demos, a think tank located in NYC, consultant for social startups in India and in the Philippines, and content manager for Sparknews where she launched a community of artists who use their creativity to build a more sustainable future. Emma holds a Masters in Management from ESSEC Business School, where she completed the social entrepreneurship major, and a degree from the Philippines Mermaid Swimming Academy.
If you wish to join The Shift Project, go to the "Join Us" page.
The Internal Committee, whose members are elected among the Board of Directors, manages the day-to-day business of The Shift Project with the Executive Director and his team. Since 2016, it is supported by three new administrators who wished to be strongly involved in our activities: they help to drive our research, promote our studies and represent the think tank.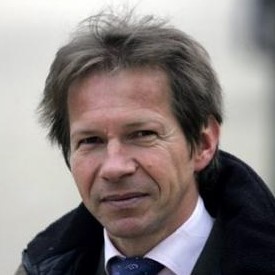 Jean-Marc Jancovici
President
Jean-Marc Jancovici is the president of the think tank The Shift Project. He is a partner of Carbone 4, a consulting firm specialising in carbon strategy which he cofounded in 2007. Carbone 4 provides consulting services and data to the economic world in order to tackle the energy-climate challenge. He graduated from Polytechnique, and is a professor at Mines ParisTech since 2009. He is also a member of the « Haut Conseil pour le climat », independent advisory body created by the Prime minister. He authored seven books and wrote numerous articles related to energy and climate change. He also runs a website (jancovici.com).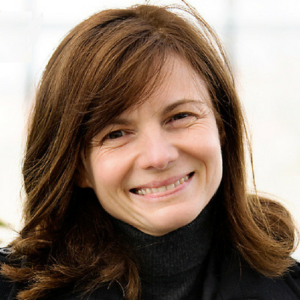 Geneviève Férone-Creuzet
Vice-Chair
Geneviève Férone-Creuzet is a Doctor in International Economic Law and worked for the IEA, OECD and UNHCR. Chairperson of Casabee, a consulting firm on sustainable territories, she also founded ARESE, the first French social and environmental rating agency for listed companies. She headed the CoreRatings agency, subsidiary of Fitch Ratings, and was also Director for Sustainable Development of Veolia Environment and member of the Executive Committee of Eiffage. Vice-chair of the FNH, she wrote many books on economics and environment.
Michel Lepetit
Vice-President
Michel Lepetit is an independent director in the life insurance and in the infrastructure engineering sectors. Graduate from Ecole Polytechnique and former executive of Compagnie Bancaire, Crédit local de France, Caisse d'Epargne and AXA, he is also a researcher in Economics, Energy and Finance history at the interdisciplinary LIED laboratory and expert at the Energy and Prosperity academic chair. Within the Shift, as expert of green finance, he leads the Observatory 173 Climate – Life insurance and works on the GDP/oil historical and prospective link ; the massive financing of energy-efficient building renovation ; the analysis of global energy transition scenarios ; climate-risk rating methodologies ; energy transition monetary policies ; and green finance regulatory issues. He is spokesman of the IN GLOBO project : massively financing the low carbon economy with private savings.
Sylvain de Forges
Administrator
Sylvain de Forges is a former Chief Executive Director of the Agence France Trésor (2000–2003). Graduate from Polytechnique (X74) and ENA, he was the Deputy Chief Executive Director in finance, strategy and prospects for AG2R La Mondiale (2010–2016) after working for Veolia Environment. He is now Chairman of the Supervisory Board of Spread Research, a financial and non-financial rating agency specialized in small and mid-cap businesses. Administrator of the Shift since 2016, he first wanted to get involved in the Decarbonize Europe Manifesto.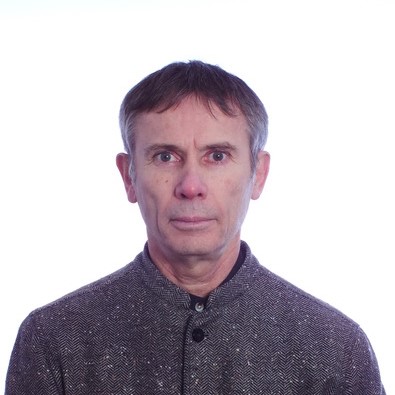 André-Jean Guérin
Administrator
André-Jean Guérin is a former senior official of the French Ministry of Environment. Graduate from Polytechnique (X69) and General Engineer of the Ecole des Eaux, Ponts et Forêts, he directed the Fondation Nicolas Hulot (1991–2000) and now is its treasurer. He is also adviser to the French Economic, Social and Environmental Council (2010–2015). Historical fellow of the think tank, he helped driving the Decarbonize Europe Manifesto before becoming Administator of the Shift in 2016.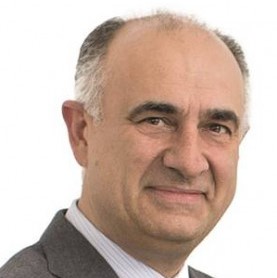 Laurent Morel
Treasurer
Laurent Morel graduated from Centrale Paris. Chairman of several companies (automotive, industrial vehicles, real estate, finance), he was notably the Chairman of Klépierre group (2009–2016) before becoming an associate of the consulting firm Carbone 4 in 2017. Administrator of the Shift since 2016, he co-leads a research on climate risk rating with Michel Lepetit .
The Shift Project is strongly supported by an association of volunteers: The Shifters
The Shifters is a network of volunteers with a wide variety of profiles, experiences and skills, interested in the carbon transition of the economy whether they are already involved in this field or not.
Whether you are, translator, professor, job seeker, househusband, artist, engineer or writer, doctor or gardener, antique dealer or marketgardener, all talents are welcomed to take up climate change and energy transition challenges!
The Shifters are dedicated to three missions:
Supporting The Shift Project in its work, by making occasionally available their taskforce and/or skills for The Shift Project;
Informing, debating and training on the economy decarbonation (including its scientific, technical, and political aspects, and in terms of issues, actors, solutions and current events);
Disseminating the ideas and works of The Shift Project among their own networks and developing new networks in the economy decarbonation.
Their commitment is based on the five following core values: technical and scientific requirements, openness, impartiality, professionalism and friendliness.
Some of the missions performed by The Shifters :

Translation of several elements concerning topics related to climate and energy for the German coalition agreement, the European report on energy refurbishment, etc.;
Collaboration on Obesrvatory 173 Energy and Climate Transition of Life Insurance in France;
Contribution to the development of several notes of our Decarbonize Europe Manifesto;
Contribution to various Shift's works on the link between GDP and Energy and on corporate climate reporting;
Tracking of energy-climate proposals of candidates in the presidential election;
Organisation of conferences and events to build general population's awarness of the different solutions to tackle climate change issues;
Contributing to the Shift back-office at the COP 21 (analysis of draft agreements and INDCs);
Launch of The Shifters' own podcast : Time to shift
Organisation of a film festival : Projection Transition
Creation of a monthly newsletter about the news of legal development on climate : La Gazette du carbone
Launch of the job platform to « shift your job » towards a more climate friendly institution : shiftyourjob.org
and dozens of other missions…
The Shifters is a dynamic community of thousands of members that expands through local groups throughout France and the world. Beginning of 2021, the Shifters account for more than 30 local groups on numerous territories. These groups set up monthly meetings to discuss and organise their work.
You can join The Shifters community if you want to decarbonize the economy.